Show Your Support - Buy an awesome T-shirt!

100% cotton, 100% comfortable, super soft T-shirts
$9 from the sale of each t-shirt goes to support the Local Business Fund. The t-shirts are made by J. Mack Studios in Westerly, RI and Emulsion Printhouse in Stonington, CT. This initiative is an effort to continue providing jobs to these two community-minded printing companies, while also generating funds for general business support that the COVID-19 Committee will manage.

Shirts are $24 each if you pay by cash or check. This may not be considered a tax-deductible expense. Call (401) 596-7761 to order. Available sizes: S, M, L, XL, 2XL. If paying by check, please make it payable to Ocean Community Chamber of Commerce.

You may also purchase on-line. If you'd like to do that, you may do it here using any major credit card, but you'll pay a 4% additional handling fee. (The total will be $24.96 per shirt).

Pick-up: Shirts are expected to be ready April 3rd. Once they have arrived, you will be notified via email and/or phone. They will be available for curbside pick-up at Ocean Community Chamber of Commerce, 1 Chamber Way, Westerly, RI 02891, or by appointment in Stonington. You must pick-up your shirt - we will not be shipping.

Return Policy: No Returns. This is an effort to stimulate support for local business and this is a pre-sale. All sales are final.

Because we are paying our vendors up-front for shirts, and assuming risk as a non-profit organization, shirts are being ordered in small batches. If you like what you see, order now before they are gone!

Thank you so much for supporting the local economy!

Also - Special thanks to Joodie Symington of In Designs for creating graphics for both of these shirts.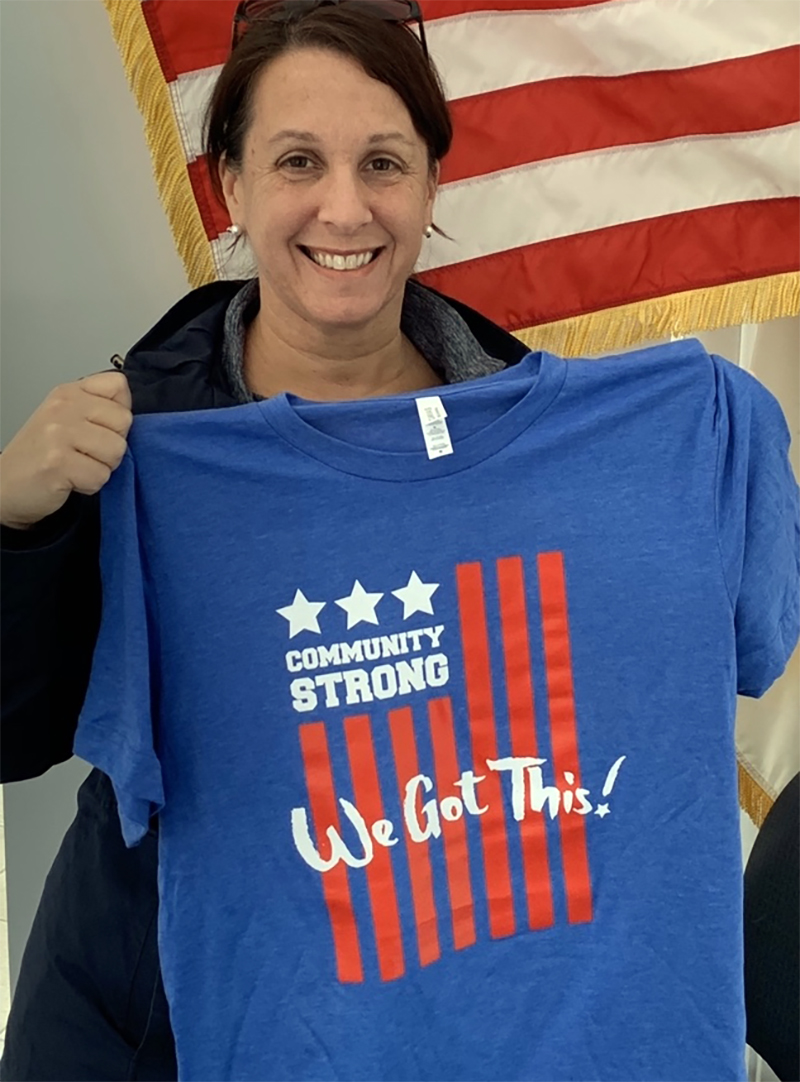 Community Strong
Available in blue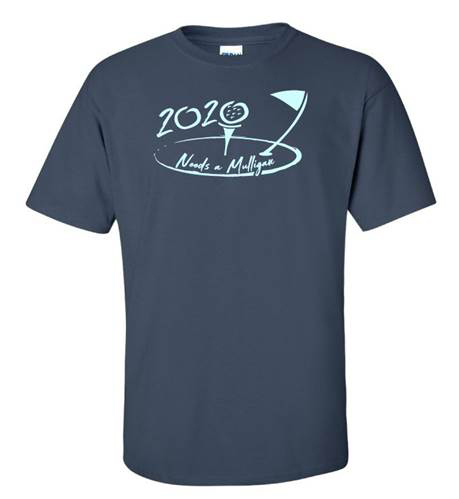 2020 Needs a Mulligan
Available in midnight navy